Happy Black Friday – Don't Forget to Shop Your Local Bead Store Saturday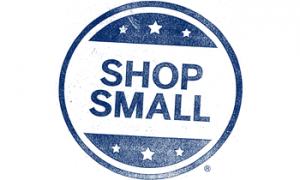 Guide to Beadwork hopes you all had a great Thanksgiving, but today is Black Friday and Christmas shopping has begun.
After you hit all the big box stores today, remember to shop your local small businesses on Saturday,  November 24th. American Express sponsors Small Business Saturday. They have a great infographic that explains how shopping at your local small businesses helps support your community:
How Small Business Powers Your Community
If you are an American Express card holder, you may qualify for a $25 credit. Enroll your eligible American Express® Card to GET $25 BACK ONE TIME WHEN YOU SPEND $25 OR MORE at a qualifying small business location on November 24th:
Enroll For $25 AmEx Credit Here
And don't forget your local bead store – you know the one that always has those supplies you need in stock, that special orders that item you need, and is always there to answer your questions or help you with a project.
If you are traveling this weekend, look for a bead store near you using our Guide to Beadwork retail bead store directory!!
Related articles
Share and Enjoy