Looming with Satoko Toyoda at Bead and Button 2012 (6/6/2012)
Took my second looming class on Wednesday, June 6th. It was a nice start as they already had our looms set up: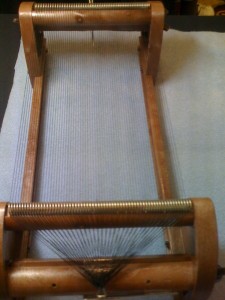 It was not an easy looming project as it was a butterfly – an irregular shape. But I remembered my tricks from my Naomi Sakuma class and made the increases and decreases with no problem: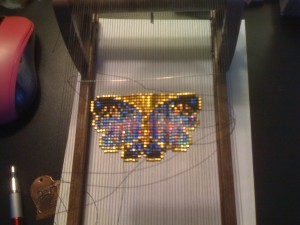 The best thing about taking a class with a Japanese instructor is that they all bring little Japanese cookies and candies that are quite good. They usually pass them out mid-morning and mid-afternoon!!
Share and Enjoy