4 Needle Peyote with Sonoko Nozue (6/5/2012)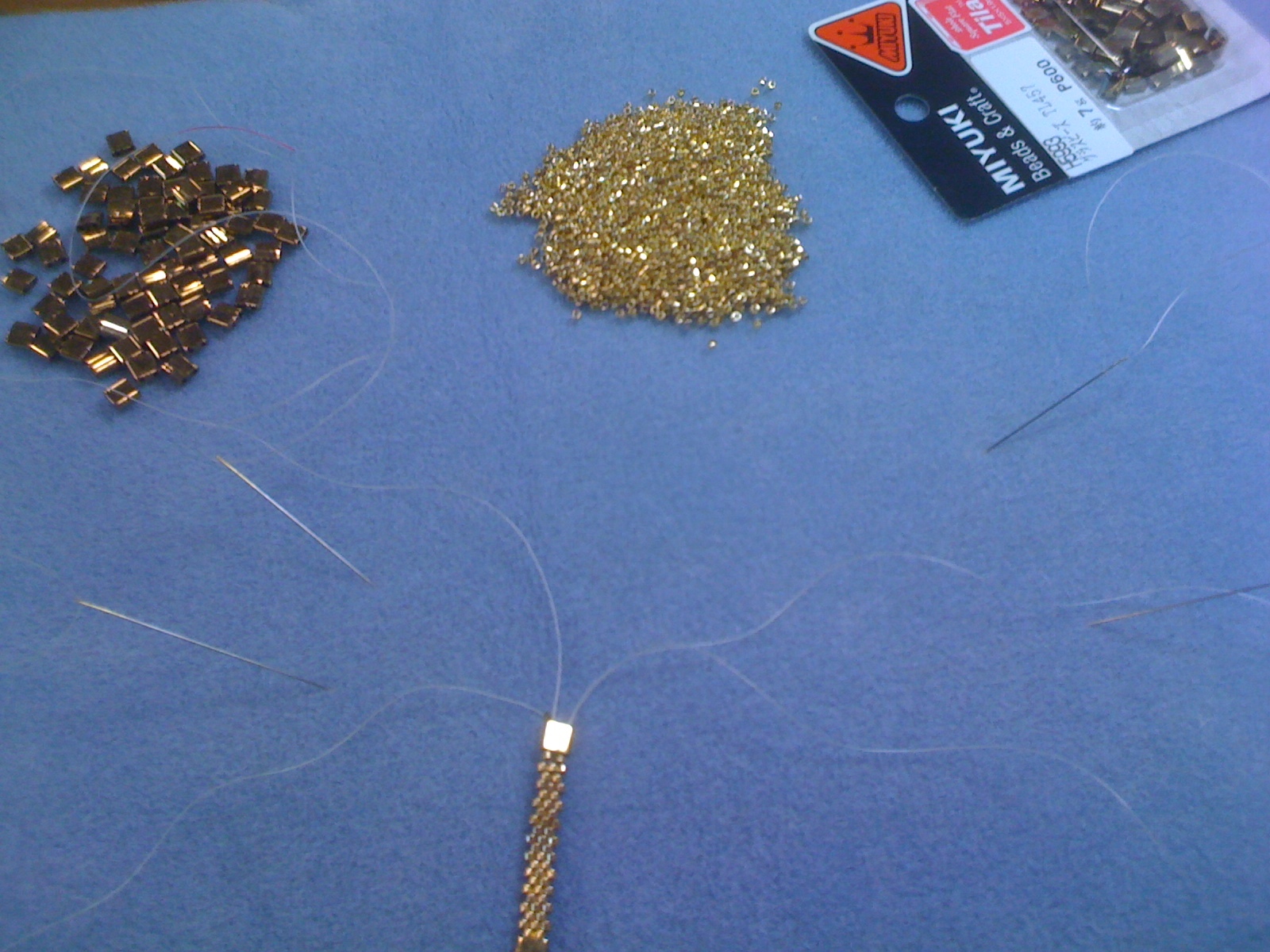 I took this class because Peyote done with 4 needles was a challenge I could not pass up. It's sort of a lariat with 3 separate strands. Each strand is made using 4 needles, one for each row. There is also a ring of rings to capture the strands and form the lariat.
Two needles/threads run down the left side and two down the right side. We used Tila beads and Delicas for the main strands. I got one strand half way done. Keeping track of 4 threads really slows you down!! I got three if the six rings done. If I put in a few hard evenings, I should be able to finish this project in no time.
You can see my work in progress in the picture – along with the four needles.
Share and Enjoy