What is Steampunk Jewelry? Part 1 (3/7/2011)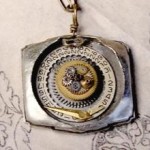 The name 'steampunk' got its start at first as a fiction reference in the course of the 1980's to 1990's. This described a period when steam power became extensively utilized, typically referred to as Victorian England during the 1800s, and the tales were complicated inside a web of science fiction and fantasy. Traditional steampunk is Jules Verne and H.G. Wells. Did you see 20,000 Leagues Under the Sea, the movie, or read the book? The Nautilus was created in complete steampunk style. You will find lots of steampunk references within the book and movie.
Put yourself within the period for a minute and envision the environment inside a typical home. Tiny keys, timepieces, buttons, medals, small vials, even machines had fascinating components such as typewriters with fantastic keys or perhaps little pieces of machinery. These materials have an artistic quality to them that's distinctive and exciting. To create jewelry from all of them is really fun!
So how exactly does all this translate? It's really a hodgepodge of historic and industrial components put together into a trendy, sub-culture of goth-punk-Victorian-industrial style.  The ideal combination of elegance and technology truly comes with no particular fixed specifications or even definitions, however each one of these odds and ends of machinery as well as mementos becomes filtered via a Victorian influenced concept and  a unique style all it's own is created.
If you would like to try it, this is what you should collect from your bead case, after which take a journey to the bead shop to complete your assortment. Take this list with you: metal filigree, chain in various metals, designs and finishes, charms, stampings, metal beads, watch parts and old metal buttons! The majority of steampunk pieces are created from metal – a lot of iron and brass to be specific. These include industrial elements which help supply the steampunk substance.
Next time we'll talk about adding Victorian  colors, softness and other unique items to make it your own.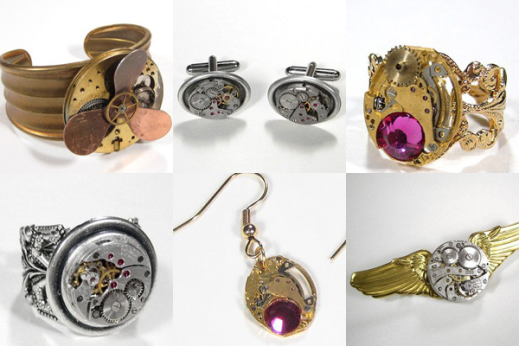 Share and Enjoy