2011 Jewelry Trends (2/24/2011)
Jewelry trends in 2011 include jewelry with a mixture of materials and textures, large and daring metal pieces which are trendy and eye catching. An additional popular jewelry craze is layered necklaces.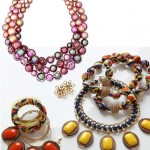 The main element for  spring 2011 jewelry styles is "mixtures". A mixtures of textures gives you a very nice, chic look. Beaded jewelry of wood, metal and stones can be combined and provide the unique look for jewelry trends this spring. Each jewelry item can be mixed, not merely with diverse textures, but also unique shapes. The  2011 jewelry styles appear to use larger components, with asymmetrical shapes to obtain the new look. For instance, a bracelet with an assortment of metal and shapes can be combined with several colors creating a distinctive style all your own.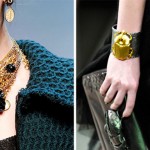 Metal jewelry has additionally created a splashy come back around the fashion runways. Nonetheless, these do not have to be crafted from classic gold or silver. Rather choose jewelry items crafted from light metals  that are shiny white-colored and yellow-colored hues. The structured  pieces can be a significant hit because their appearance is stunning.  On the other hand, you can even choose large metallic jewelry to be found in  angular and irregular in shape.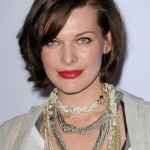 Layered necklaces are an additional popular jewelry craze. Layered chains with beads, pearls, gemstones, feathers and ribbons undoubtedly are a  style must have in 2011. One specific statement necklace when donned with a fashionable outfit can allow you to appear stylish and classy. Additionally you can wear layered chains with a basic t-shirts and comfortable jeans in addition to  an evening gown.
So, to have stylish jewelry in 2011, mix the materials and textures of your jewelry, wear large and bold metallic pieces, and put on layers of chains and necklaces.
Share and Enjoy